The ultimate sales companion - your very own jetpack for prospecting. Get comprehensive company profiles and spend insights in real-time for any website, Salesforce record, or LinkedIn profile, all without leaving the page.
Get the power of Intricately on your desktop and in any CSV. This isn't your old static list builder of yesteryear. Build a smart spreadsheet to filter and sort your best opportunities, or import into any application.
Get updates when a prospect is nearing an anniversary date, or the moment a customer starts using a competitor. Alerts keep you one step ahead. We'll keep an eye on the things that matter so you don't have to.
Get notified when a prospect is making adjustments to their deployment, or when they're calling it quits. We'll surface projected timelines for how long prospects maintain contracts with their providers.
Our native Salesforce app deploys into Salesforce.com in minutes. Start leveraging Spend and Growth to sort prospects, identify the best opportunities, and ensure you're running the right plays for the best opps.
Get all the details you need in one place- technology, applications, spend, traffic, and more. Our reports ensure that you're talking to the best prospect about the topics most important to them.
"Intricately has changed the game for our sales team. We're able to instantly dissect cloud spend intelligence on any prospect, run faster sales cycles, and close more business."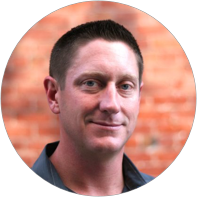 Jonathan Candee
VP, Commerce Vertical Sales
"Our team relies on Intricately because it provides the most accurate data on what is actually happening in our target market. It's refreshing."
Ted Dangson
Director, Advanced Analytics
"The spend data completely reversed our perspective on how to find and qualify deals. Now we never miss an opportunity, and we consistently find diamonds in the rough!"
John Wilcox
Director, Security Research & Development